The Estrel Hotel Berlin was the place to be this year for SUGCON with a total turn out of 600 people attending the jam packed conference, and I was fortunate enough to attend with my fellow Kagool co-workers Ian Graham (MVP) and David Mills.
The Sunday
Ian Graham and I arrived on the Sunday afternoon, checked into our hotel and decided to go and have a little wander around Berlin before the two days of Sitecore goodness started. The whole afternoon was sightseeing followed by food and beer. The gallery below is just a few of the things we saw around Berlin – and yes that is a double bed on the back of a bicycle!
Enough about sightseeing onto the more important bit.
Day One Highlights
A nice midday start with a welcome and keynotes talk delivered by Pieter Brinkman highlighting the three main community channels; Sitecore Community Forums, Sitecore Slack and Sitecore Stack-Exchange, and showing how these channels have helped build a friendly community and grow SUGCON events each year.
Pieter Brinkman also gave a surprise announcement on Sitecore Release Cadence, which was welcomed news by the Sitecore community.
What these does mean for developers?
Twice yearly software release which will include new features
Update release which will include fixes to the existing Sitecore release and no breaking changes or features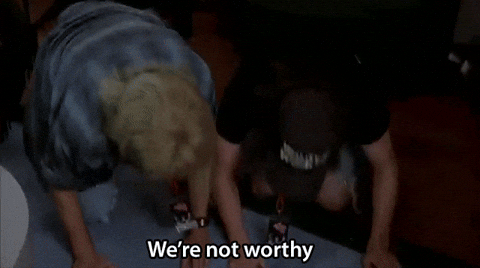 Pretty good new huh?!
Using Commerce 9, SXA, xConnect and IoT to Drive a Powerful Sitecoreland Experience
Next up was the Jason Wilkerson and Richard Seal talk showing us what they had done with SXA (Sitecore Experience Accelerator), xConnect, Commerce 9 and IoT (Internet of Things).
This talk demonstrated a theme park they had created called "Sitecoreland", which seemed to have Jeremy Davis as mascot… Or just stealing all the fast passes!
The presentation focused on how Disney have Magic Bands, which customers would wear all over the theme parks allowing them to buy meals, snacks, fastpass tickets etc… And  how they would be collecting data as they travelled around.
Jason and Richard demonstrated how using Sitecore, xConnect, IoT Commerce 9 and a sprinkle of imagination could drive a feature website experience with functionality provided by Sitecore today!
VSTS and Nuget with a Pinch of Helix
This session by Ivan Lieckens was one I was looking forward to; I've been working with VSTS (Visual Studio Team Services) and CI (Continuous Integration) a lot lately and was really interested to see what Ivan had to say.
Ivan opened the session with Helix and giving a high-level explanation of the principles. One of the Helix slides that stood out to me was "the Sitecore alert: HELIX is not for reusability" with had a covering statement:-
"The modularity in Helix is not for reusability and modules certainly should not be generic. The purpose of Helix is simplicity and maintainability for the specific customer application. It promotes agile development and productivity, not time to market or framework development. Building generic and reusable modules across business applications goes against that principle. It might potentially reduce time to market for new projects, but it will end up slowing down development in the long run – Eldblom Jan 2 2017 at 21:24"
This is definitely something I will keep in mind for my next project and use to spread that knowledge and understanding to the Front-end developers at Kagool.
Development, build, release and approval processes were another subject that Ivan presented. Check out the gallery for more details on each of the processes. Overall this presentation has given me the confidence to go back to the office and explain that having good development, build, release and approval processes can make project development and deliveries easier and make developers more productive and happy.
Ask The Experts About JSS (Round Table)
This session hosted by the JSS team Alex Shyba, Adam Weber and Kam Figy was the first round table I've ever been to. Fortunately I also got to speak to Alex directly after the session and ask him a few JSS questions around components that consume multiple datasources in breakout / networking area. Thanks to Jonathan Robbins and Steve McGill for introducing me :).
Sitecore MVP 2018 Awards Ceremony
One of the last sessions of the day was the Sitecore MVP 2018 awards presented by Tamas Varga. This year was an exciting one for me as I got to pick up my Sitecore Technical MVP award, which was amazing! It felt very strange going on stage getting the award with the other Sitecore MVP's and having a few group photos but really enjoyable.
If you would like to become a Sitecore MVP you should checkout the following links:-
If you want to know what SUGCON is all about you should checkout my post from lasts year A Front-end Developers Experience of Sitecore SUGCON 2017.
Thanks for reading and happy coding,